Loft Conversions Brighton
CityAttics are specialists in loft conversions in Brighton, Hove & East Sussex.
A loft conversion is one of the most popular ways to increase the value of your home and add practical living space.
Creating an extra bedroom, living space, even an en-suite bathroom in your loft space is an affordable and simple way of improving your home – for most conversions planning permission is not needed.
CityAttics carries out conversions on many types of roofs and loft spaces. We offer a full planning service, advising on the best type of conversion for your space and budget.
As long as you have a head height of at least 2.2m between the ridge timber and the ceiling joists, a loft conversion is usually a straightforward affair. If your attic has less head height than this, a conversion is still possible but will involve more complex and costly solutions such as raising the roof height, or lowering the ceiling, and will likely involve planning permission.
For simple Velux loft conversions, permission is not required. Dormer loft conversions to the side or rear do not generally require planning permission, but a front dormer conversion usually does as it changes the appearance of the property from the street. We can advise you on which conversion is best for your property and whether it needs planning permission during your initial assessment.
Each loft conversion CityAttics carries out is completely bespoke, so will vary from job to job, but an average dormer loft conversion in Brighton will take between 8 and 12 weeks to complete. We only work on one conversion at a time, so you will have our complete focus whilst we work on your home.
FREE ASSESSMENT & QUOTE
07527 856384
Request a free, no obligation assessment and quote for your loft conversion.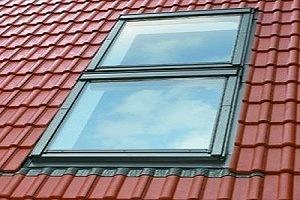 Room in Roof Loft Conversion (Velux loft conversion)
This is the simplest type of loft conversion. It involves reinforcing the floor, adding insulation and a staircase, plus electrics and heating. Skylight Velux windows flush to the roof are added.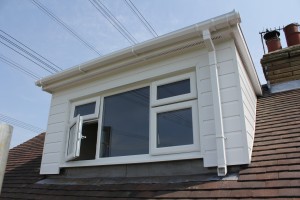 Dormer loft conversion
This option does not require drastic changes to the roof or planning permission, and adds dormer windows to the simple "room in roof" loft conversion. This gives you more head height and increases the useable floor area so you much more flexibility in how you use the room, and more choice in the placement of the staircase. Dormer windows can be added to the front, rear or side.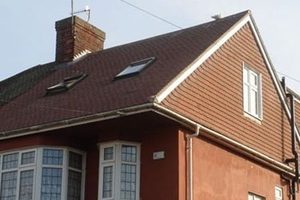 Hip to gable conversion
This type of loft conversion increases the space in the converted room by changing the hipped (sloped) site of the roof to a flat gable end. Suitable for detached, semi detached houses and bungalows.